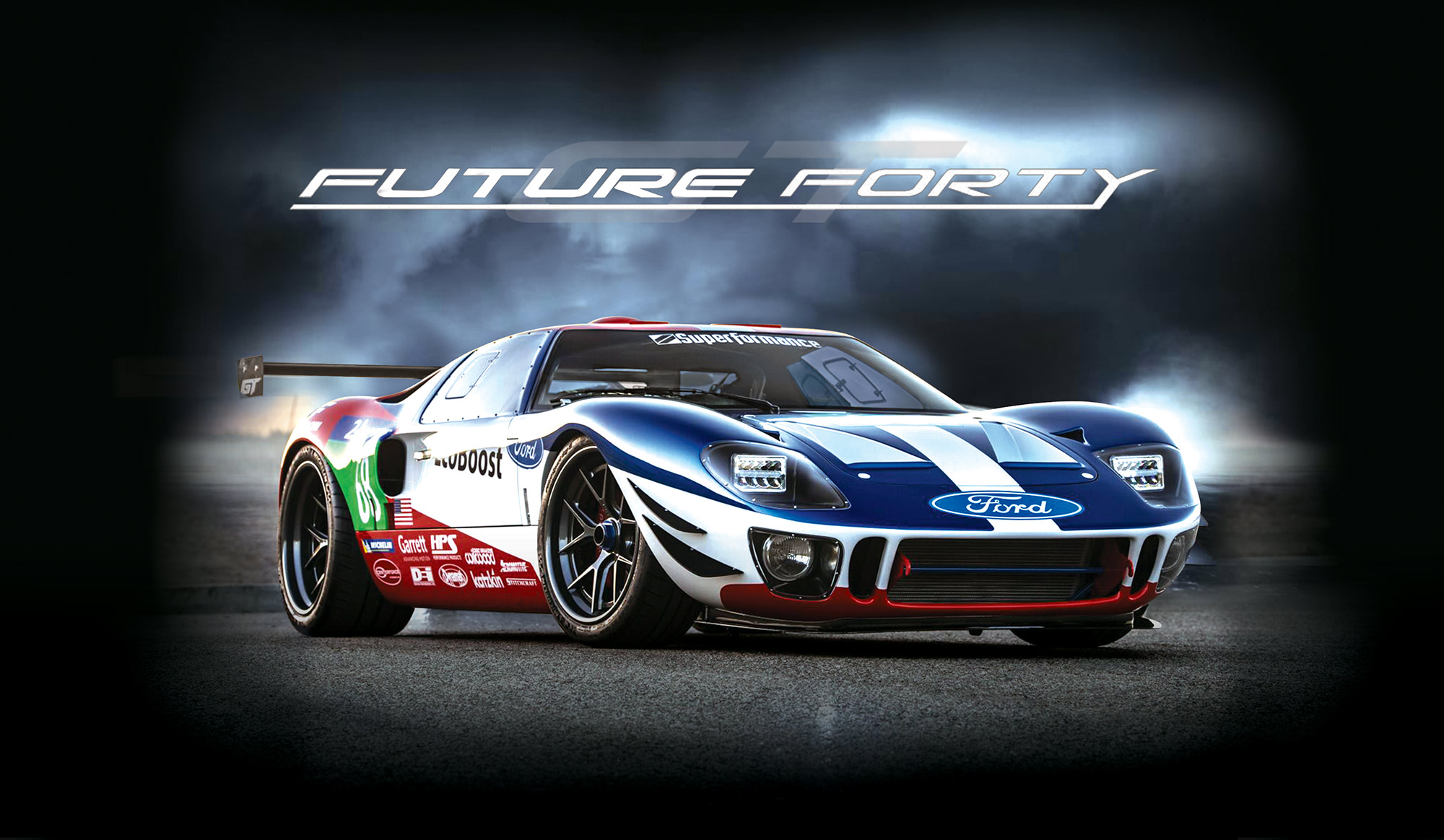 "Future 40" GT40 MKI !

See the whole story here: https://www.hotrod.com/articles/superformance-gt40/Superformance is one of the top names in the world of continuation Shelby Cobras and Daytonas, and today they've added the GT40 MKI to the arsenal with their "Future GT40". The idea came to one of the car's owners Doug Campbell after watching the 2017 24 Hours of Le Mans which was about a year and a half ago. That is an incredibly short amount of time to go from idea to SEMA debuting when considering they went to such incredible lengths to make the car as close as possible to the real thing.

Posted by Hot Rod Magazine on Tuesday, October 30, 2018
Super Luxury Lifestyle has teamed up with Magnaflow & Superformance to unveil the "Future GT Forty," a MKI GT40 paying tribute to the 50th anniversary Ford's win at Le Mans.  Check out all the pre and post-SEMA press coverage on the Future GT Forty below.
For more information about the Future GT Forty, contact Doug Campbell.
Tell me more about
The "Future GT Forty"
Doug Campbell
714-886-8302